Submitted by Mr Rob Parker on

From Friday 5th till 7th February 2010, members of the 1st Lye company joined members of 1st Kidderminster at Milton Hall, for our annual New Year's Camp.
While we had originally planned to go to the Manchester Science Museam, the expense of the train journey had ruled this out.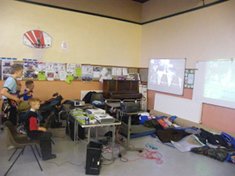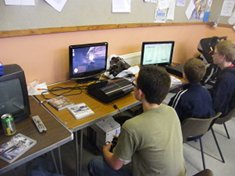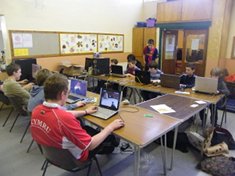 Instead, the camp took a slightly different format to previous year's; we did not go out for the day on the Saturday, but instead held a larger version of the 'Computer Camps' that 1st Kidderminster commonly hold. There was a variety of consoles (PS3s, Xbox 360s, Wiis, and PS2s), with a number of displays (including two projectors) to facilitiate these, as well as a number of desktop and laptop computers. We heldto hold a number of competitions around these over the course of the day.
On the Saturday afternoon the Juniors were taken to play two 15 minute 'solo' games at Laser Quest in Stourbridge, while the Company and Seniors were taken later in the evening.