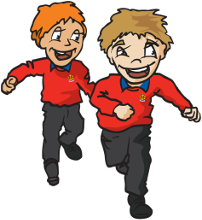 The Anchor Section (school years 1 to 3; ages 5 to 8) have lots of fun doing different activities which include making things, crafts, games, sports, stories, going on visits, making friends, and working towards their badges.
All of this is done as part of a balanced programme that is separated into 5 different zones . . .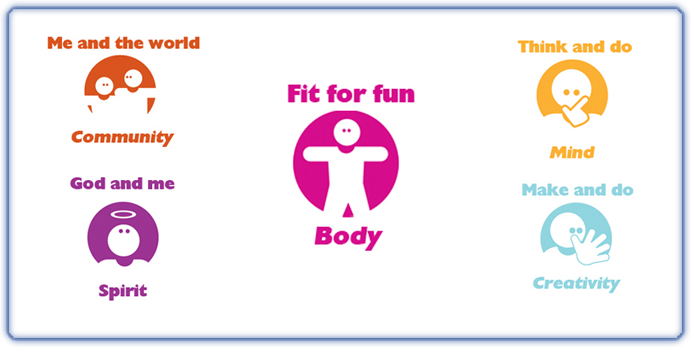 Everything an Anchor Section Boy does helps him to develop and to think for himself, in a safe environment.
Throughout the year the Worcestershire Battalion, to which our Company belongs, holds several activity fun days for Anchors from across the Battalion's area.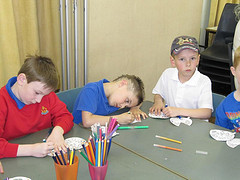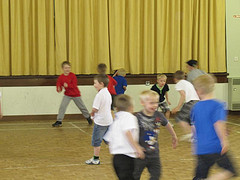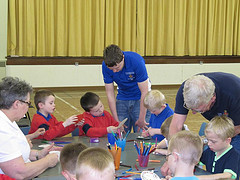 Their Uniform is a red Boys' Brigade sweatshirt worn over a blue/white polo shirt, with School (i.e. plain dark) trousers and formal shoes.
When and Who?
Anchors meet every Thursday during term-time (terms as per local Schools), at 6pm until 7pm.
Mrs Margaret Mullett is the Officer in Charge of the Anchor Section, so if you have any questions then give her a call (see our Contact us page) or just come along on a Thursday evening.
Where?
Most Companies of The Boys' Brigade operate as part of a Church. We can be found at:
The United Church Lye,
Upper High Street,
Lye, DY9 8LX
We're on the upper-end of the high street, away from the cross-roads - click here or on the map to view our location on Google Maps, from where you can get directions.
Note that The United Church Lye sits between the Salvation Army and Typewriter & Equipment buildings.