Submitted by Mr Rob Parker on
Our annual Enrolment Service took place on the morning of Sunday 25th October, led by Rev Gill Daniel – our Church Minister and Company Chaplain.
Each Boy and Officer has the opportunity to reaffirm their vows to the Company and the Brigade.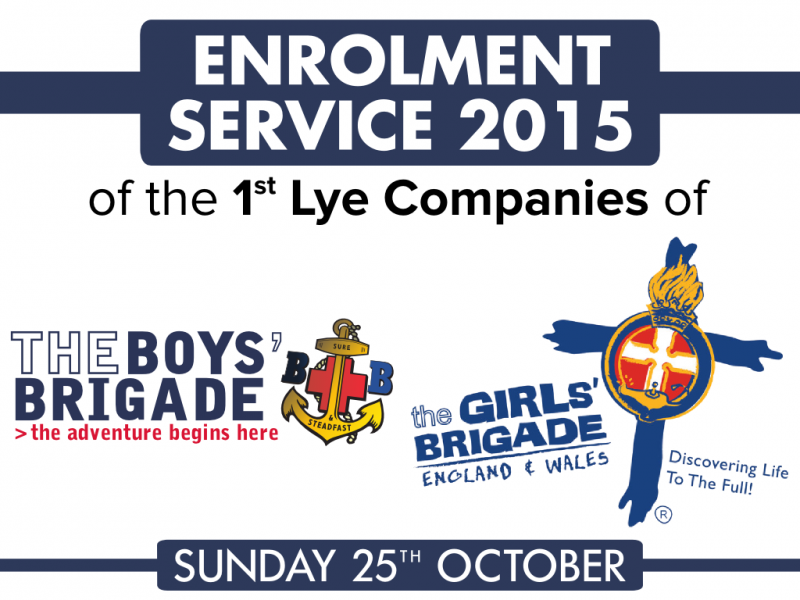 Many of our older Boys had joined us after taking a Sponsored Walk to the Church from Providence Methoidst Church in Colley Gate where they had spent the Saturday evening for a Computer Sleepover. On the Saturday of the same weekend, the Anchor Boys also held their own Sponsored Walk.
The Service also saw the enrolment of the Girls and Officers of the 1st Lye Company of The Girls' Brigade.
Thank you to all those who took part.