Boys in our Company Section (school years 7 to 10; ages 11 to 15) take part in the Discover programme.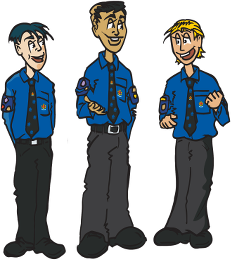 It's all about learning new skills, making your own decisions and having fun. BB provides a safe environment to explore new possibilities and achieve personal goals while making friends and having adventures. Within Discover there are 3 programme zones as follows:
Community
Recreation
Skills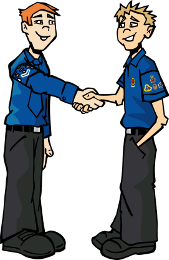 Every Boy should also expect:
To experience new challenges
To be listened to and have a say
To be respected and valued
To have fun
Young men in the Seniors (school years 11 to 13; ages 15 to 18) can have the oppurtunity to earn their President's Badge and Queen's Badge, respectively the second-most and highest awards in the Brigade.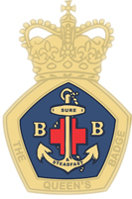 For both the Company Section and Seniors, numerous competitions throughout the year play a big part. These include quizzes, darts, draughts, drill, table tennis, five-a-side football and many others.
Like the Juniors, the Company Section and Seniors can attend numerous camps throughout the year; these Boys can also attend canvas camps. We've also recently begun holding Computer Sleepovers, which are open to Company Section Boys and Seniors (as well as Juniors).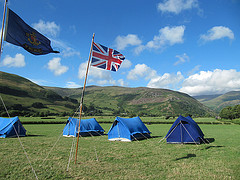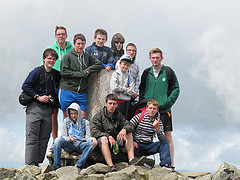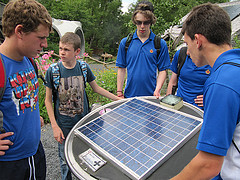 For both the Company Section and Seniors, their Uniform is a navy blue Boys' Brigade shirt, with the Boys' Brigade tie, a black leather belt with chrome Boys' Brigade buckle, the Boys' hat, School (i.e. plain dark) trousers and formal shoes.
In 2010 several of our current and former members earned their Queen's Badge, which is a great achievement as it's the highest of the Brigade Awards, taking almost 3 long and hard years to complete. We are proud that quite a number of young men who have passed through the ranks of the Company over the years have attained this great honour.
When, Where and Who?
Company Section and Seniors meet on Thursday evenings during term-time (terms as per local Schools).
Mr Robert Parker is the Officer in Charge of the Company Section & Seniors, so if you have any questions then call or email him (see our Contact us page).
We meet at The United Church Lye on High Street, Lye near Stourbridge.
We are currently closed for the summer break and expect to restart in September with indoor face-to-face activities. Further details including meeting times and remaining measures to mitigate the risks of Coronavirus will be confirmed and shared closer to the date.