Submitted by Mr Rob Parker on
On Sunday 3rd October the annual Founder's Day parade was held in Worcester was well attendend despite the rain with other Boys' Brigade and also Girls' Brigade companies from across the Worcestershire Battalion. This was followed by a service in the Sansome Walk Baptist Church.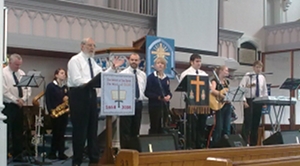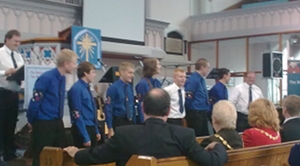 The paarde was lead by the 1st Kidderminster band and Command Officer Gerald Carpenter assisted by Adjutant Dave Butler. The service of praise and worship which followed was leady by 1st Kidderminster's Worship Band, which involved members of both their Boys' Brigade and Girls' Brigade companies; also contributing to the service were Lynne Riley and members of 1st Pensnett.