Submitted by Mr Rob Parker on
From Friday 16th till Sunday 18th March five Seniors from 1st Lye and four Seniors from 1st Kidderminster joined others who had been working towards their Queen's Badge from companies across the West Midlands district (including both the Worcestershire and Birmingham battalions) and beyond, at Felden Lodge in Hertfordshire, the National Headquarters of the BB in the United Kingdom, for their Completion Course.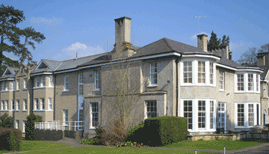 The theme for the weekend was 'The Journey of our lives', and a number of activities were held around this theme, and later finishing touches were put to the Queen's Badge Record Books that candidates had been completing throughout their work towards the award. All those attending the course appear to have been successful in achieving their Queen's Badge, and the first of several presentation sessions is planned for the not-too-distant future.
Keep an eye on this page as it will be updated when photos taken at the event are published, which is most likely to happen when the Brigade's annual magazine - the Gazette - publishes it's third quarter issue for this year.