Submitted by Mr Rob Parker on
On Monday 7th March members of the Junior, Senior and NCO sections of 1st Lye joined others from across the Worcestershire Battalion at Milton Hall Baptist Church, the home of 1st Kidderminster, for one of the most important of the annual Battalion competitions - the Scripture Competition.
A report of the competition by Graham Knight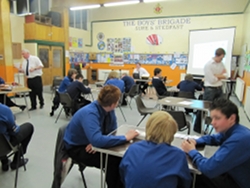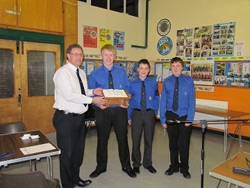 This was the Scripture Competition and there were 1st Kidderminster, 1st Pensnett, 1st Redditch and 1st Lye entering teams to win the Battalion Bible. There were a number of rounds and the memory verse to test how much the Boys had been learning over the past weeks in their Companies. The Battalion President Stephen Bentham was the quiz master. All the 8 teams with a total of 25 Boys had very close scores and they all did their companies proud no matter where they were placed at the end of the competition, they took part and did their very best. The 1st Kidderminster A team came first to retain the Bible for another year while 1st Lye came third.