Submitted by Mr Rob Parker on
On our weekly meeting of Thursday 7th November we held a Fireworks, Friends & Food Night. We extended an invitation to Boys interested in joining the Boys' Brigade, including (but not limited to) friends of those already in the Company.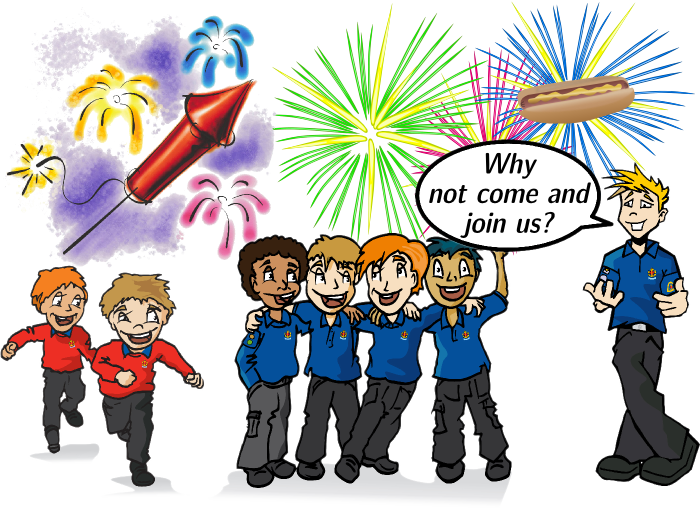 We began the night with a variety of activities that we normally run on a weekly meeting. Later we all headed outside for a Fireworks display; we were grateful to the Parents who donated a large proportion of the Fireworks used. Afterwards there was hot dogs and pizza to eat. All in all the Boys seemed to have a good night.
It should be noted that new Boys are of course welcome to come and join us on any weekly meeting; for more information see our Joining us page.