Submitted by Mr Rob Parker on
The Worcestershire Battalion's Celebration Parade (aka Founder's Day Parade) will take place on Sunday 1st October. As well as BB/GA Companies from the Worcestershire Battalion, we'll also be joined by GB Companies from The Girls' Brigade's Stour Valley District.
The service theme is Creation and also we will be celebrating 100 years of the Junior Section.
More details will be given as the Parade nears.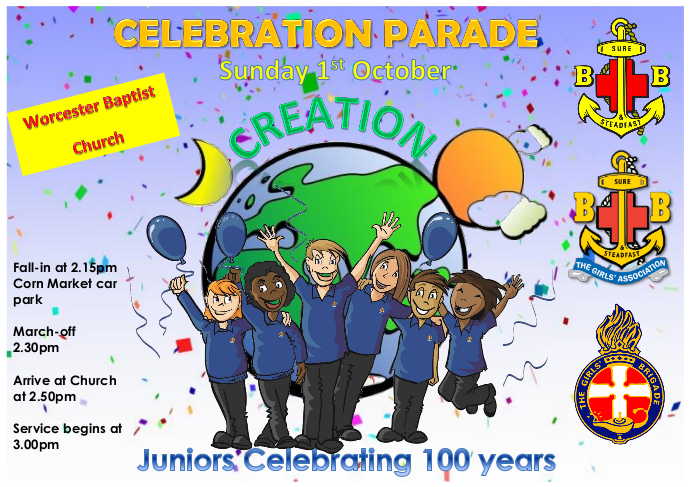 More information will be made available, in letters and on this page, as this Event nears.