Submitted by Mr Rob Parker on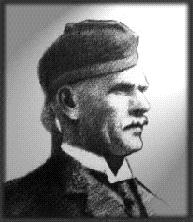 Each year The Boys' Brigade celebrates its founding by Sir William Alexander Smith on the 4th October 1883.
This year the Worcestershire Battalion held its Founder's Day Parade & Service on Sunday 4th October in Halesowen.
This is the first time the Battalion has held the Parade outside the modern-day County of Worcestershire for a number of years. Halesowen, like Lye, is nowadays part of the Metropolitan Borough of Dudley in the West Midlands Metropolitan County; at the time of the Battalion's creation, the County of Worcestershire covered a larger area, including the area covered by the modern-day Dudley Borough.
The Parade took a route to Halesowen Parish Church for the Service, which included a guest speaker from Youth for Christ.
Thank you to the Boys who took part in the Parade, as well parents and family who came to support us.